Registration for fall classes and activities began August 10.
La inscripción para las clases y actividades de otoño empezó el 10 de agosto.

Use "Explore All Programs" option or search above.

Office Hours: 7:30 a.m. - 4:00 p.m.
Main entrance is at Door #1 along 72nd Street. Short term parking is available along 72nd street. Parking for greater than 2 hours is available in the parking lot to the east of Central Education Center.
View a PDF copy of the Community Education catalog ------------->>>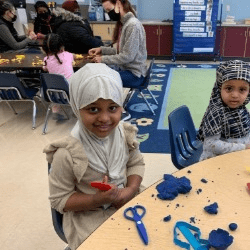 Richfield Community Education & Early Childhood Programs
Call, visit, or email us with questions or suggestions.
Llame, visite, o envíenos un correo electrónico con sus preguntas o sugerencias.
612-243-3000 communityeducation@rpsmn.org

612-243-3007 earlylearning@rpsmn.org